Overview
The Dalla Lana School of Public Health (DLSPH) Outreach and Access Program is a group-mentoring program that supports Black, Indigenous, and other socially diverse youth from underrepresented communities to pursue careers and opportunities in public health and health systems. Through weekly group sessions with diverse mentors and public health experts, the program builds relationship with students and establishes the value of the public health content that follows. By exposing students to opportunities in public health earlier, the program creates more skilled and diverse future health and health system leaders.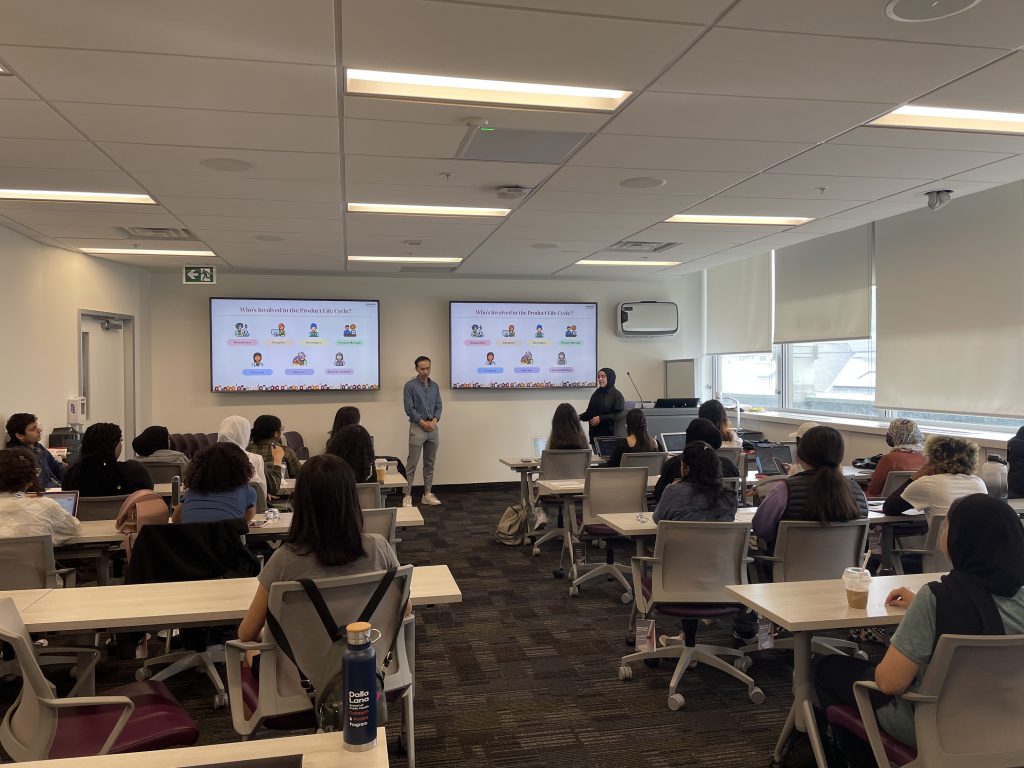 Throughout the program, youth are connected to DLSPH networks and other supports to remove common barriers experienced by our students from racialized communities. Students receive further enrichment by participating in the Outreach and Access Summer Institute, where they attend a week-long summer session, centered around a case study, that builds on concepts learned during the semester with more detailed teaching of topics. Students who have completed at least one year of the program can receive an entrance scholarship after acceptance to the University of Toronto. These students enter the Fitzgerald Junior Fellowship Program, which maintains student involvement and engagement in public health, health systems, and the DLSPH during their undergraduate years.
---
Vision, Mission Statement and Values

Vision
To inspire and prepare future health and health system leaders that reflect the diversity of the Greater Toronto Area
Mission
The Outreach and Access Program introduces students to public health concepts and careers through engaging sessions facilitated by mentors and faculty from diverse backgrounds and experiences
Values
Leadership: We involve students in leadership opportunities during our sessions—from guiding discussions to teaching public health concepts. Students develop higher-level thinking, oral communication, and self-management through these exercises.
Collaboration: We advocate teamwork and partnership to achieve shared goals and understanding of diverse perspectives. Research shows that educational experiences that are active, social, contextual, and engaging lead to deeper learning.
Diversity: We recruit mentors and faculty from diverse backgrounds and experiences to engage with our students across multiple years. We embrace diversity in its manifestations – from racial and gender diversity to diversity of opinions rooted in critical thinking.
---
Our program collaborates with schools all over Toronto to provide a unique opportunity that prepares students for post-secondary school. Although we do not offer admissions to students outside of our high school partners, we are working on expanding the program to high schools across the city. We rely on support from generous donors and organizations to continue our work. We are always open to assistance in the form of sponsorships, donations, and partnerships. Please get in touch with us.

Contact
Ryan Hinds
Director of Equity, Diversity, and Inclusion at Dalla Lana School of Public Health
(ryan.hinds@utoronto.ca)