Background
Public health plays a critical role in health care systems that serve our multicultural society, but the current cohort of public health leaders and practitioners does not reflect the GTA's diversity. While the current climate has raised its importance, public health's role in health care is still misunderstood.
Employment opportunities are often hidden which further exacerbates this chronic underrepresentation.
While anti-Black and all other forms of racism and oppression affect the lives of youth from racialized neighbourhoods, many may not be aware that public health and health systems provide an opportunity to disrupt that impact. The public health field has an obligation to ensure talented people of all walks of life can build meaningful careers to ensure adequate community representation in the health care systems they serve.
Most of these students have never thought about public health as a career path. Others may not have been able to imagine themselves at the University of Toronto, or even a university.
---
Testimonials
"I perceived it as something that would take place in a hospital. I didn't know it was so much broader."
"In high school, a lot of teachers have embedded it in our minds that we need to be better because in university we're going to be on our own. I always hear that professors don't really care about us and we are just "numbers". At the UofT trip, we met a lot of the students and faculty and I realized that people are very friendly and there is a lot of community building and networking. There is a whole lot of resources open for us to use in case we are struggling. I think it confirmed that university will be more difficult that anything I have ever done before, but [it] is possible."
"It broke down many mental barriers for me about university and U of T which I really needed as a grade 11 student."
"My experience in the Outreach and Access program has been nothing short of eye-opening. When I first joined this program, I didn't know what to expect. I just viewed it as a good opportunity to partake in. As this program progressed, I became intrigued with the conversations being held as I was learning topics I never cared to think about before. For example, Health equity is an interesting part of public health that I learned last year. Knowing that your socioeconomic status can greatly determine the medical treatment you receive stuck with me. Health equity is only one tiny part of this interdisciplinary field and through the program, you can learn about many more fields, finding something that could potentially intrigue you. Through this program, I have heard many public health professionals speak about their roles in this large field and their contributions. Each one of them brought a different perspective to the table and challenged the members of Outreach and Access to think deeply about the systems around them. I've also had the opportunity to meet university students who were once members of this program, showing that post-secondary pathways are possible for high school students who may feel like they don't have enough to pursue higher education. Last summer, I was able to visit the UofT campus and meet the instructors in person after being unable to in the school year. The event was cool as we were able to study fictional cases and provide what we would do if we were tasked with solving them. Overall, this program has been nothing but great for me and has allowed me to express positive energy in a secure environment where critical thinking and creativity are encouraged. For all incoming grade 9's, I highly recommend that you consider this opportunity and join an environment that you can grow and be guided in."
---
The Intervention
The Dalla Lana School of Public Health (DLSPH) at the University of Toronto recognizes that a multitude of perspectives is critical to properly serving populations with diverse needs. Through a comprehensive upstream intervention and an introduction to ongoing supports that target key system and social factors, the DLSPH is taking an equity approach to empowering communities to unlock untapped potential.
It launched the DLSPH Outreach and Access Program in February of 2019 to raise awareness of non-clinical career paths in health care and stimulate the creation of a diverse pool of young leaders from underrepresented communities, preparing them for progressively influential roles within public health and the broader health care system.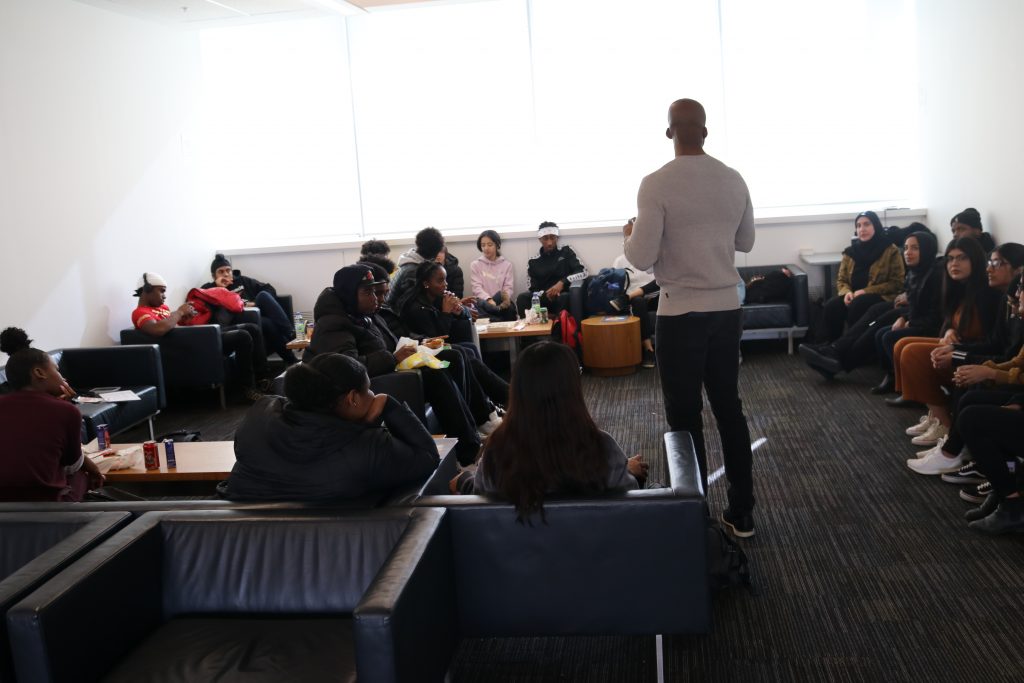 The DLSPH Outreach and Access Program's goal is to address the representation gap in public health leadership and the health system. Led and developed by racialized program leads, it teaches high school students how they can use their skills to support public health initiatives in their community. Students will be on a path to have a public health impact in the communities they live in and the broader health system.
 "Today's session was really reflective in that it really got me to think about my community. I thought about people in my community and how I could help people. I thought about family members and how their relationship with health and public health have been…" 
DLSPH believes that if high school students are introduced to public concepts early, it can inspire many to get involved. In doing so, it can attract talented and passionate individuals from Toronto's broad range of communities to this profession.
"The professor coming in and talking about epidemiology sparked my interest in the topic. When I think about health, all I see is math and biology courses in high school and university in getting to my career. However, this opened my view to the idea of implementing policies and greater change in the community. Most importantly we saw a map of our community and learned about the premature mortality here. It connects to my life and things I have seen affect me…Being in high school, different topics like Kinesiology and epidemiology sound intimidating, but now I know that even we can understand these topics. "
It intends to remove educational barriers for students from these communities. As many of these students had never imagined post-secondary education at the University of Toronto, or in public health, this program seeks to show an attainable pathway to public health careers using necessary transferable soft skills while building knowledge and understanding of public health and health systems. Through a continued relationship from high school, through their undergraduate years, and potentially into the DLSPH, it can support and guide a future generation of health system leaders that truly reflect Toronto's diversity.
Program Components
Semester Program – This component focuses on relationship building with racialized mentors from Ahead of the Game Mentoring who teach life and success skills through activity-based learning in weekly sessions throughout the academic calendar. Students meet and learn from experts like DLSPH faculty, visit U of T campus, attend workshops and receive additional support. The Semester Program is the program's foundation.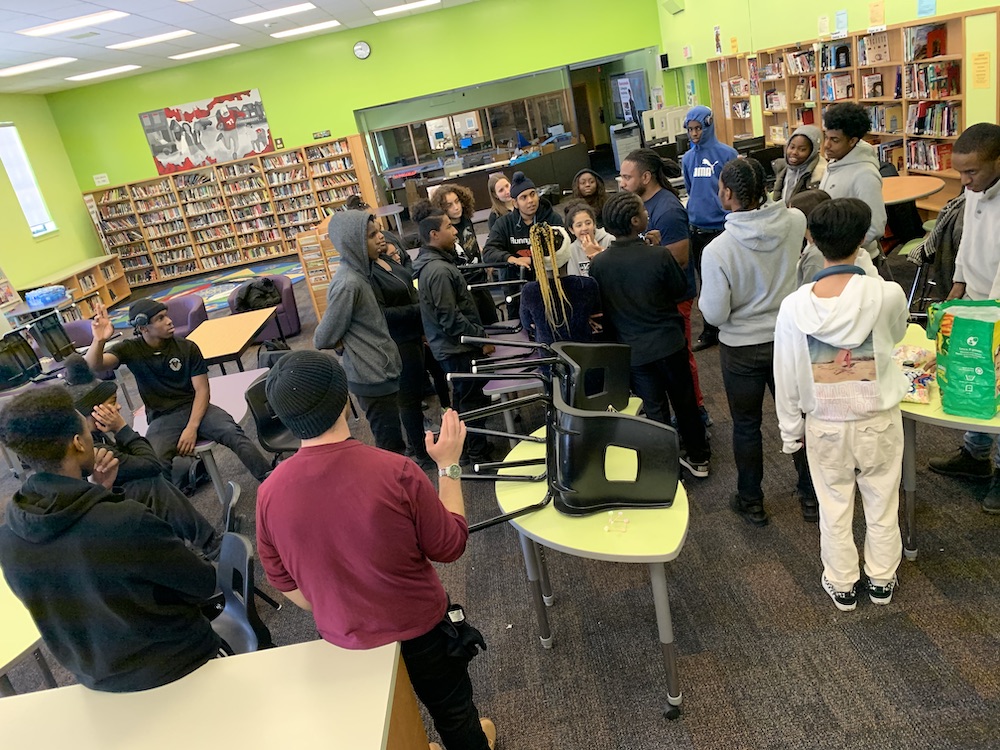 Summer Institute – Students spend a full week immersed in activity-based, team learning of public health disciplines centred around a case study to apply their learnings. Students enrolled in the program attend the DLSPH Outreach and Access Program: Summer Institute. In the institute, students spend a week on the University of Toronto, St. George campus, building on concepts taught during the semester program and deepening their understanding of disciplines within public health. The Institute provides an opportunity to accelerate their learnings using graduate-level scenarios and case studies.
DLSPH Junior Fellowship – Students graduating from high school, who have attended the Semester and Summer program, and have been accepted to a University of Toronto undergraduate program continue into this phase of further development and mentorship. Students receive access to financial support, network events, 1 on 1 mentorship from faculty, work-study programs, and other DLSPH events.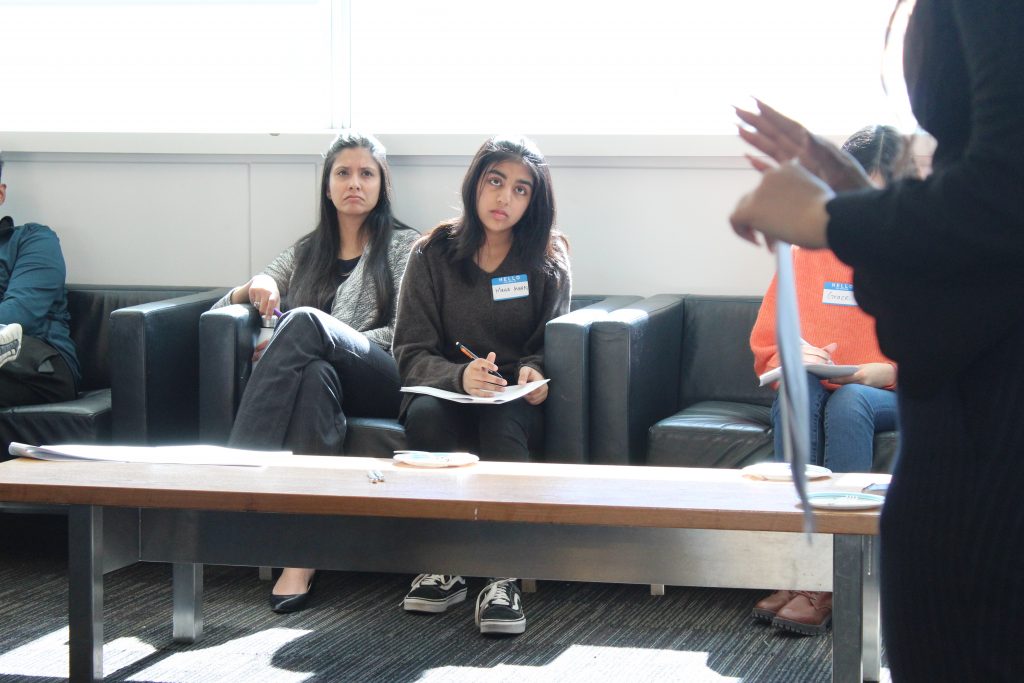 Our Schools
The pilot program was launched in Marc Garneau Collegiate Institute in 2019. Since then, it has expanded the program to Runnymede Collegiate Institute where it continues to help students build relationships, crucial soft skills, and expose them to various aspects of public health and health systems.  Even in its infancy, students have shown bursts of excellence in their learning, application, and initiative.
Highlights
2019 U of T Runnymede Visit
Students from Runnymede CI visited St. George campus and the DLSPH – A first for many at the tour. U of T 's Office of Recruitment staff shared with students winning strategies on setting goals for graduation. Students also met current DLSPH students who shared experiences, successes and truths about their journey to their current graduate student experience.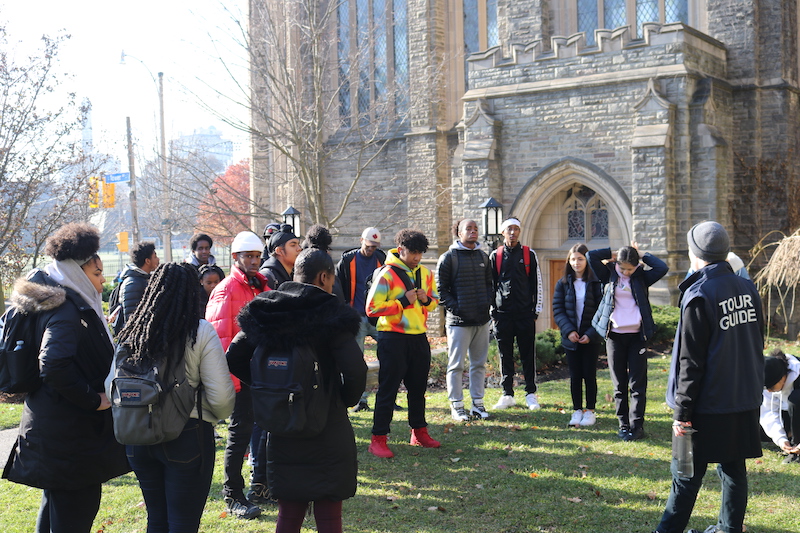 2019 Summer Institute Marc Garneau
In the first iteration of the DLSPH Summer Institute, students took a deep dive into concepts related to the social determinants of health, social inequality and health, health promotion, epidemiology, virus types, treatments and transmission, social media scraping and geolocation. Students used these concepts to create intervention strategies that could be applied(?) to their communities and across the city. The summer institute allows for students to explore how their interests and personal gifts can intersect with public health. This early introduction will allow students to gain an understanding on public health intervention strategies that they can apply to their communities.
Community Intervention Workshop – March 2020
After building on their fundamental understandings of public health and developing theoretical strategies, the group had an opportunity to learn from experts in the field. This full day workshop taught students how to perform a root cause analysis, and how to use this to develop appropriate and effective solutions within their community.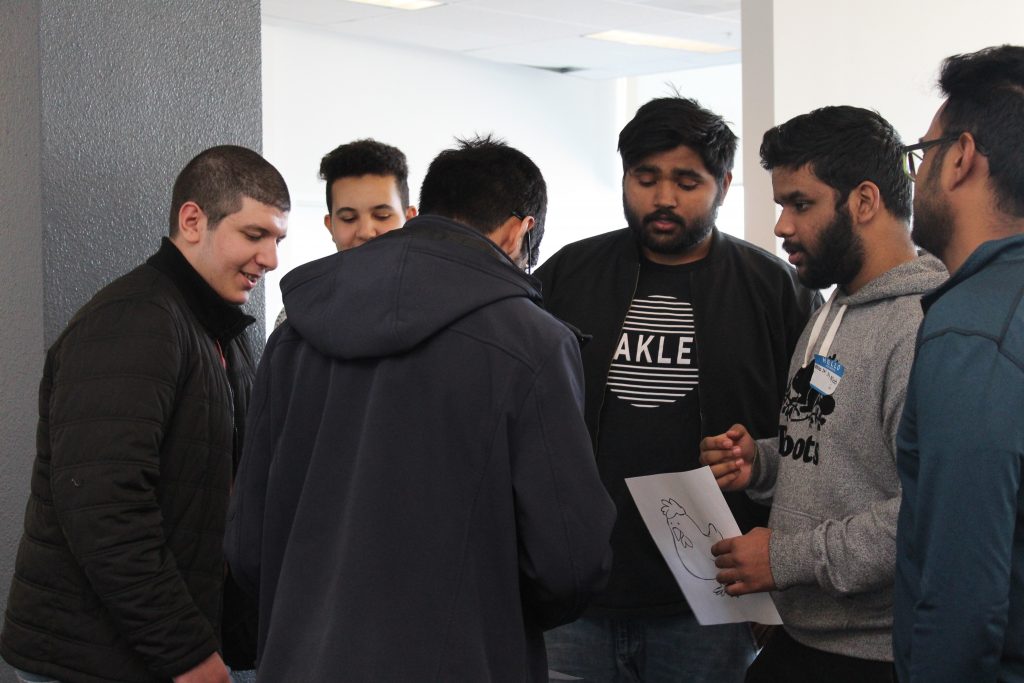 Outreach Program News Articles
Outreach and Access Program helps high school students from underrepresented communities discover public health and health system careers
High School Students Learn to Save Toronto from Deadly Theoretical Virus!
Our Partners
Understanding the importance of relationship-building and investing in the lives of students, DLSPH Outreach and Access Program has teamed up with the Ahead of the Game (AotG) Mentorship Program. This partnership will help create the support and resources needed to successfully prepare students for a future in public health. AotG's regular program aims to build relationship with youth to provide the support, motivation and resources they need to succeed, while increasing their self-confidence, and developing leadership skills to help them take charge of their lives and become engaged, contributing leaders of their community.
The DLSPH Outreach and Access Program continues to receive guidance in understanding and connecting with communities through partnerships with organizations like The Neighbourhood Office in Thorncliffe Park.
With initial support from the Toronto Central LHIN, the DLSPH Outreach and Access Program continues to educate youth in the social determinants that impact health in addition. By investing in youth through building capacity and identifying successful pathways, this upstream intervention seeks to ignite change for years to come in some of Toronto's communities with highest health needs.
Contact Us
For more information, please contact the program administrator, Ryan Hinds at  ryan.hinds@utoronto.ca
If you would like to support this initiative, make a donation today!