WHO Collaborating Centre Fellows have experience working with the WHO and PAHO on health promotion related topics and include:
Anne-Emanuelle Birn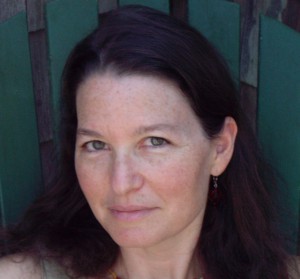 Dr. Anne-Emanuelle Birn is Professor of Critical Development Studies (UTSC) and of Social and Behavioural Health Sciences (Dalla Lana School of Public Health) at the University of Toronto, where she served as Canada Research Chair in International Health from 2003 to 2013. Professor Birn's research explores the history, politics, and political economy of international/global health, with particular interests in Latin American health and social justice movements, child health/rights, philanthrocapitalism, and the societal determination of health—and emphases ranging from the scatological to the ideological.
She has over twenty years of work and research experience in Latin America, including a PAHO project she launched in the mid 1990s on the history of health reform in Latin America and the Caribbean, which spawned a bibliographic database (now at the Casa Oswaldo Cruz, Fiocruz, Brazil), a model syllabus, and a research competition. Since 2005 she has been involved in WHO's Global Health Histories project, and with the group of historians assessing the work of the WHO's Commission on Social Determinants of Health. She has carried out research in, among other countries, Mexico, Nicaragua, Brazil, and Uruguay, where she has served as visiting professor at the Universidad de la República several times.
Professor Birn's current research and book projects examine the history of child health and child rights in Uruguay, social justice-oriented South-South cooperation in health, and the history of health and medicine in Cold War Latin America. Her books include: Marriage of Convenience: Rockefeller International Health and Revolutionary Mexico (2006); Comrades in Health: US Health Internationalists, Abroad and at Home (2013); and Oxford University Press's Textbook of Global Health (2017). In 2014 Professor Birn was recognized among the top 100 Women Leaders in Global Health, and she currently serves on the Independent Panel on Global Governance for Health.
Click here for faculty profile.
Freida Chavez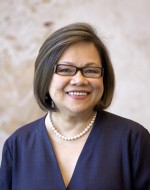 Dr. Freida Chavez, RN, MHSc, DNP, FAAN, is a leader in global health/nursing and brings a unique combination of nursing and health care leadership, policy, and scholarship experience. Passionate about the need to transform nursing education and professional practice with a global perspective, she spearheaded integration of global health in the curriculum, using critical pedagogy to graduate nurses as global citizens at Bloomberg Nursing, University of Toronto. She has published and presented on the topic of Nurses as Global Citizens. Championing curricular reform to transform health professional education, Dr. Chavez implemented innovative Global and Primary Health Care interprofessional courses. She authored the WHO publication, Interprofessional Collaborative Practice in Primary Health Care.
Dr. Chavez is a fervent advocate for the development of innovative and sustainable global partnerships. She forged strategic global collaborations that advance the role of nurses in health system leadership globally; noteworthy collaborations include those in Brazil, India, Ethiopia a, Middle East, and Spain.
Drawing upon her global perspective and familiarity with policy processes, she assisted ICN in drafting intervention documents including those for the health related Millennium Development Goals (MDGs) and Non Communicable Diseases (NCDs).  During the 64th UN World Health Assembly (WHA), she presented these interventions to world leaders and country delegates.
She completed her Master of Health Science from University of Toronto, and Doctor of Nursing Practice from Case Western Reserve University.
Dr. Chavez was selected the first Young Alumni Award for Excellence recipient, Frances Payne Bolton School of Nursing.   In its inaugural year, the award recognized an alumnus who has demonstrated outstanding leadership and achievement in nursing and has made significant contributions in nursing or related areas of healthcare.
Dr. Chavez was inducted to the American Academy of Nursing, an esteemed organization whose Fellows have made extraordinary contributions to nursing, healthcare and policy that advances health policy , practice and science.
Click here for faculty profile.
Donald Cole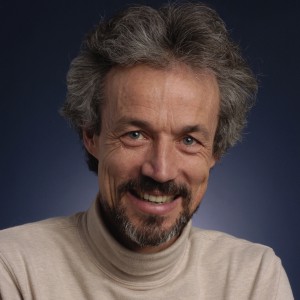 Dr. Donald Cole has practiced primary care, public health, occupational health and environmental health in a variety of settings including Nicaragua, Peru, and Uganda. A Tri-Council Eco-Research fellowship in environmental epidemiology fostered his focus on research. As a tenured Associate Professor of Public Health Sciences at the University of Toronto, he currently teaches, mentors, conducts research, and contributes research evidence to public health practice both in Canada and internationally. He developed a longstanding relationship with the International Potato Center (CIP) around agriculture and health research for development, with a particular focus on pesticides, urban agriculture and nutrition.
Click here for faculty profile.
Erica Di Ruggiero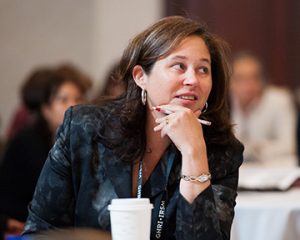 Erica Di Ruggiero is Director of DLSPH's Office of Global Public Health Education & Training, Director of the Collaborative Program in Global Health and an Assistant Professor in the Division of Social and Behavioural Sciences. Her work addresses questions about the roles of global institutions in promoting and protecting health and health equity. She studies population health interventions, using novel conceptual and methodological tools to conduct international comparative policy research on global public health inequalities.
Click here for faculty profile.
Denise Gastaldo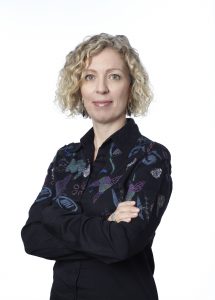 Dr. Denise Gastaldo is an Associate Professor (community health) at the Bloomberg Faculty of Nursing and associate director of the Centre for Critical Qualitative Health Research, University of Toronto. She is also the founding director of the International Nursing PhD Collaboration, a partnership involving Canada, Spain, Mexico, Finland, Brazil and Australia. As a researcher, she focuses on participatory action methodologies and is presently developing projects in Canada and Spain on gender and migration as social determinants of health. As an instructor, she has taught health promotion and qualitative research in Brazil, Nicaragua, Mexico, Spain, Portugal among other places.
Click here for faculty profile.
Suzanne F. Jackson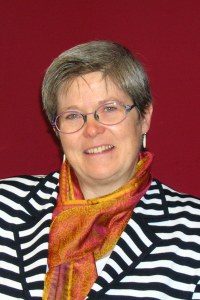 Dr. Suzanne F. Jackson ( Ph.D., M.Sc., B.Sc.) is Editor-in-Chief for Global Health Promotion, and a faculty member in the MPH Health Promotion program in the Dalla Lana School of Public Health at the University of Toronto. Dr. Jackson specializes in participatory health promotion planning and evaluation, education and training. In Canada, she was the Director for the Centre for Health Promotion for 9 years, has taught courses and mentored MPH students in health promotion for 15 years, consulted with the Health Promotion Board in Singapore on health promotion competencies, been an external examiner for Healht Promotion Specialists at University of West Indies, and provided technical support to the Canadian Best Practices Portal in Chronic Disease Prevention and Health Promotion. She is Chair-elect of the Canadian Public Health Association. She has been invited to speak on health promotion topics in various parts of Canada, USA, Taiwan, Jakarta, Singapore, Australia, Mexico, Colombia, Chile, Germany, Switzerland and Brazil.
Click here for faculty profile.
Charlotte Lombardo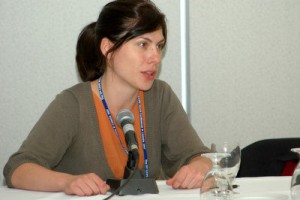 Charlotte Lombardo specializes in youth health promotion, drawing from the traditions of community development and community-based participatory research. Her current area of emphasis explores the role of creative placemaking for the engagement and empowerment of young people living on the margins. Charlotte is a founding member of the team that created the Youth Voices process for expression and action, and has collaborated on engagement projects with diverse communities in Canada, Serbia, Bosnia Herzegovina, Romania, Israel and Palestine. Charlotte teaches core courses on Health Promotion practice, and partners on related initiatives with diverse agencies such as the Ontario Ministry of Health Promotion, the United Nations Education, Scientific, and Cultural Organization (UNESCO), the Public Health Agency of Canada, and SKETCH Working Arts for Street-Involved Youth.
Click here for faculty profile.
Carles Muntaner

Dr. Carles Muntaner is a  professor at the Bloomberg Faculty of Nursing and also at the Dalla Lana School of Public Health and Department of Psychiatry, University of Toronto. Since 2006 he has been Chair of the Employment Conditions Network (EMCONET) of the WHO Commission on Social Determinants of Health (WHO-CSDOH). In relation to this activity, he is working on a policy brief for the Equity Section in Geneva and a book. With PAHO he has been teaching a course on SDOH among health policy makers in LAC, involved in a network on intersectoral action involving Latin American countries, and collaborated with the Kobe WHO Urban Center in Japan as a Consultant.
Click here for faculty profile.
Blake Poland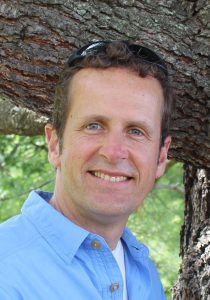 Dr. Blake Poland is an Associate Professor, former director (1999-2007) of the MHSc Program in Health Promotion, director of the Collaborative Program in Community Development, co-lead of the Healthier Cities & Communities hub @DLSPH, and former director (2014-2016) of the Transformative Learning Centre (TLC/OISE) at the University of Toronto. He is perhaps best known in the field of health promotion for his work on the settings approach, as lead editor of Settings for Health Promotion (Sage, 2000) and numerous subsequent articles, including SOPHE best paper of the year award for Health Promotion Practice in 2009 (on a framework for analyzing settings). His areas of expertise include community health development, the building of community resilience, the ecological determinants of health, social movements as agents of change, dialogic methods, and critical qualitative research methods.
Click here for faculty profile.